Maui, named after the demigod that drew the Hawaiian Islands up from the ocean, is the Valley Isle. Legend says that Maui captured the Sun and secured the promise of long days for the enjoyment of the people and visitors of these islands. Today it is said the Sun resides in the beautiful mountains of Haleakala known as the "House of the Sun". Maui is the second largest island in the Hawaiian chain providing miles and miles of diverse cultures, climates, and landscapes. From the black, white, red, and gold sand beaches to the pastoral village of Heavenly Hana to the soaring sea cliffs and seven sacred pools,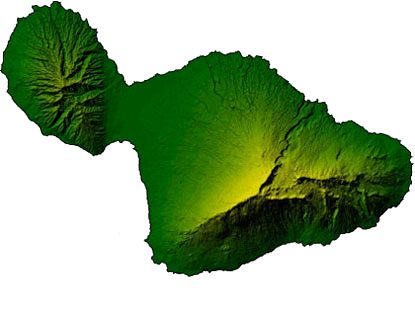 Maui has something for everyone. It is no wonder that this sun-drenched island has been voted the "Best Hawaiian Island".
Capital City:
Wailuku
Population:
158,226

Airports:
Maui's main airport is Kahului Airport (OGG). There are smaller commuter airports in Kapalua (JHM) and Hana (HNM).