By Anne Rillero
With 47 miles of shoreline, much of it wild, uninhabited, remote and scenic, the island of Lana'i calls to all who love ocean adventure. It's an easy journey – just nine miles across the generally serene 'Au'Au Channel from Maui. Along the southern edge of Lana'i are beautiful bays and volcanic red sea cliffs, vividly contrasted against azure blue ocean. Because this area receives little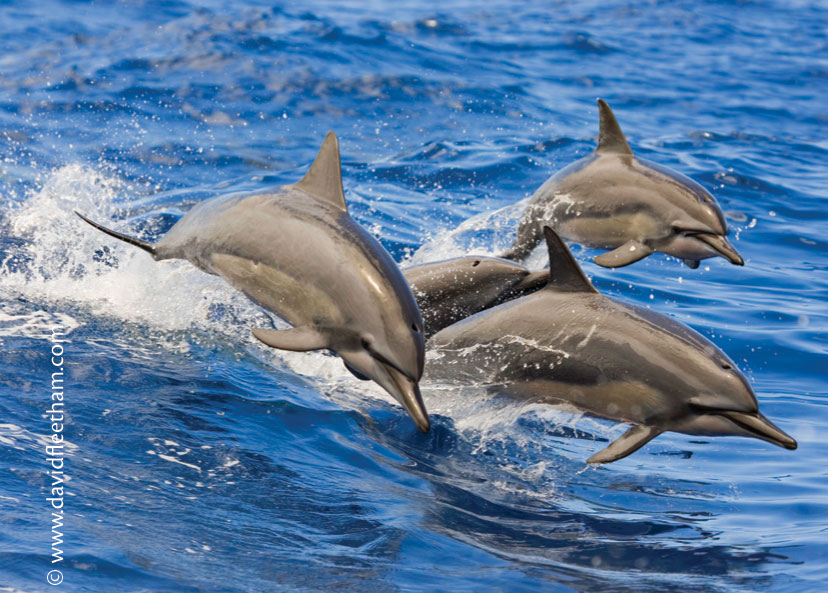 rainfall and has scant run-off, the sea is crystal clear – one reason why Skin Diver magazine ranked Lana'i among the world's top 10 snorkel and scuba sites.
Sea turtles and countless colorful fish inhabit Lana'i's beautiful coral reefs. The bays and shorelines are also home to large social groups of spinner dolphins, as well as bottlenose dolphins, spotted dolphins and toothed whales. Humpback whale sightings are an added bonus in winter.
As you cruise along Lana'i's coastline, you'll want your camera ready for the spectacular scenery, including sea caves, blowholes and landmarks like Sweetheart Rock, or Pu'u Pehe, a natural red rock monolith rising 80 feet tall out of the sea.
Which boat should you choose for your excursion to Lana'i? It depends on your appetite for adventure. For thrill seekers, Pacific Whale Foundation offers a Lana'i Wild Side adventure on an ocean raft. It's exhilarating yet comfortable, with an overhead shade canopy, padded and pontoon seats, shower and onboard bathroom. This six hour cruise departs daily from Lahaina Harbor and includes snorkeling at multiple locations, plus watching wild dolphins.
You can also cruise to Lana'i on one of Pacific Whale Foundation's larger double deck power catamarans, with a shaded cabin, sunbathing decks, onboard barbecue (to serve up a scrumptious grilled lunch}, water slide, easy on-off swim platform, a galley with ice cold refreshments, comfortable seating and his/hers bathrooms. This five hour cruise also departs from Lahaina Harbor and features snorkeling plus wild dolphin watching.
Just want to see the dolphins? Check out Pacific Whale Foundation's Raft Dolphin Watch offered Sundays through Fridays, and the Classic Dolphin Watch on its catamaran on Saturdays.