By Jeanette Foster Photos courtesy of Jim Zampathas
Just say the word "Hawaii", and most people think of white sand beaches, gentle rolling surf and waving palm trees. While the imagery for the islands is accurate, picturesque rural communi- ties are also found – such as Waimea (aka Kamuela) – which is just a short, 15 minute drive from the beautiful beaches of the Big Island's Kohala Coast.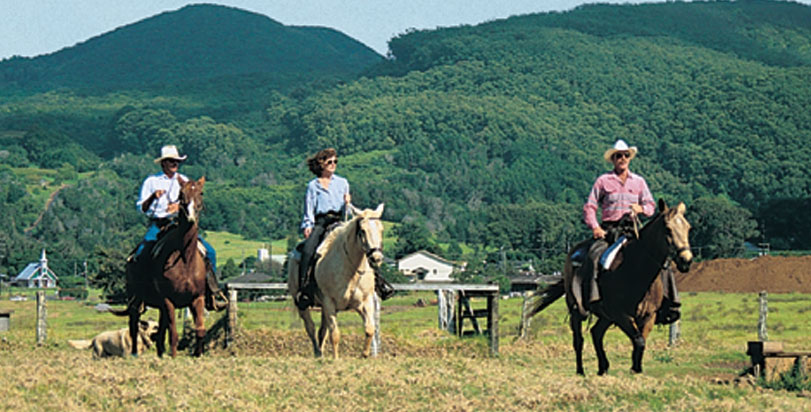 This charming rural community is nestled between the KohalaMountains and Mauna Kea, the Big Island's tallest vol- cano, in a cool climate of 2,600 feet above sea level. There are two areas in Waimea: one wet and one dry. The wet side gets about 50 to 80 inches of rain a year, and the dry side gets 10 to 20 inches. There are not many similar sized communities in Hawaii that experience such variation.
Waimea is so popular it actually has two names, Waimea and Kamuela. For centuries the Hawaiians referred to the land extending from the mountain down to sea as Waimea. Waimea translates as "reddish water," which refers to the color of the streams from the eroded soil as the water passes through the Hapu`u forests in the Kohala Mountains. With the influx of western culture and the introduction of the US Postal Service, there was much confusion as Waimea was also a popular name on other Hawaiian islands. Prominent Waimea resident, Colonel Sam Parker(deceased), was so popular that when thePostmaster General came to town, he named the post office in his honor: Kamuela, the Hawaiian word for Samuel.