by Lois Whitney Bisquera Photos courtesy of: BIEA II, Dahana Ranch, Paradise Helicopters, Torpedo Tours

For some, the perfect day would entail shopping, beach bumming and a sunset dinner. But for others looking to amp up their visit with some excitement, a bit of physical challenge and perhaps getting a little wet, the list of things to do on the Big Island is endless. Here are a few enticing suggestions, as well as some practical considerations, to get you started: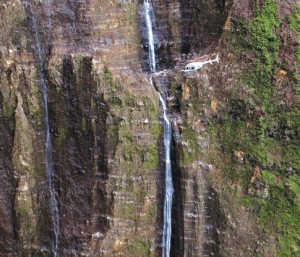 Before you leap off a cliff-top platform onto a 1,000+-foot- long cable, or don a buoyancy control device (BCD) and reg- ulator to submerge for a night dive with manta rays, make sure you're well-prepared and in good hands. Physical ability is important to keep in mind when choosing the level of excitement that's right for you, but even those with limited mobility can safely enjoy a number of activities that offer an incredible adrenaline rush– and fun!
Be sure to ask the reservationist about any physical conditions or limitations you may have, and comply with height and weight restrictions. A reputable activity operator will provide mandatory first aid and CPR training for their guides, and require thorough safety briefings for guests. Don't hesitate to ask about concerns you may have, but remember that conquering your fear and rising above a new challenge is what really gets your heart gets pumping!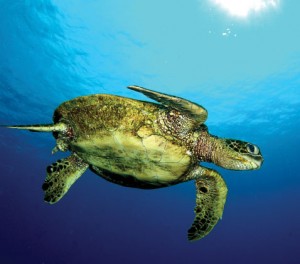 Soaring on a zipline hundreds of feet above waterfalls and through the rainforest has quickly become one of the most popular ways to sightsee in Hawaii for one good reason: IT'S AWESOME! The rush of flying like a bird is unbeatable, and ziplining is one of the safest ways to achieve flight status. Cool factor is a plus too… your friends back home will be green with envy when they see footage of you hurtling through tree canopies, over natural splash pools and through ancient valleys of rainbows and mist.
Other popular options are a narrated helicopter tour for the most eye-popping scenery you may ever see, guided tours on inner tubes through old plantation-era waterways, rides along Indiana Jones-like paths in rugged off-road vehicles, night-time lava viewing adventures, flashlight walks through pitch-dark lava tubes and caves, and trips on high-power rafts along the rocky coastline to explore hidden sea caves. Still looking for more: try a horseback trail ride along romantic vistas, a cozy van tour to the star-lit and seasonally snowy summit of Mauna Kea, or a high-energy, low exertion flight to the edge of your imagination in a 4-D movie ride.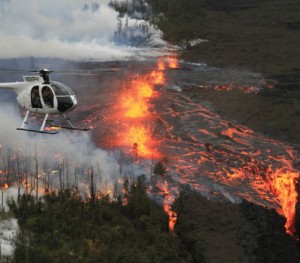 Ever wanted to swim with the dolphins? Now's your chance: boat companies offer snorkel tours that bring you up close to dolphins, manta rays and even docile reef sharks who are much less interested in people than "Jaws" fans might like to believe. What's the catch? You're going to get a little wet… but what a small price to pay to observe these amazing creatures in their own environment. Underwater adventures include SCUBA, SNUBA and submarine dives that allow you to view colorful coral fish playgrounds and fascinating creatures that could easily star in a sci-fi flick.
The sea offers lots of other exciting opportunities to play: kayak tours, surfing lessons, stand-up paddleboarding, jet ski rentals and deep-sea fishing expeditions all cater to your need for ocean fun.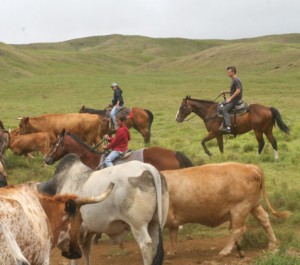 Land lubbers can delight in back-country hiking, which carries its own kind of thrills- and risks– and it's imperative to be prepared for changing weather conditions, terrain and trail difficulty. Here's where you can really test your level of fitness, but always follow the sage advice of the locals who were born and raised here: "Know Before you Go." Always bring more water than you think you'll need, and pack a lightweight jack- et for passing showers- even if the weather looks nice when you set off, conditions can change in a heartbeat. The savvy hiker is prepared for the worst, and ready to enjoy the best the island has to offer.
So what are you waiting for? Get out there, and get going!